Contact
Contact persons at a glance
Address
UNIFLEX-Hydraulik GmbH
Robert-Bosch-Strasse 50 – 52
61184 Karben
Germany
Phone:  +49 (0)6039 9171-0
Fax: +49 (0)6039 9171-181
WhatsApp Service: +49 (0) 152 0354 0155
WhatsApp Sale: + 49 (0)174 7641 526

info@uniflex.de
Contact persons
Sales
Service
Management
Managing Director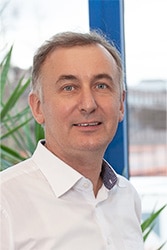 Patrick Sticker
Phone: +49 (0) 6039 / 9171 0
Languages: French, English, German, Dutch
E-Mail: patrick.sticker@uniflex.de
Goals and
Visions
We are only satisfied when our customers' customers are satisfied.

This philosophy obligates us to meet the highest customer demands in terms of quality and service, to further improve our internal processes and to make them more transparent for everyone.

With the DIN ISO 9001 certification we received in June 2008, we commit ourselves to take all measures not only to maintain the high standard of UNIFLEX, but also to continuously develop further.